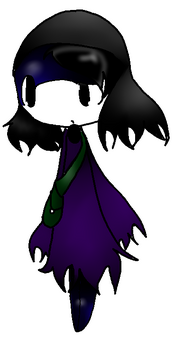 I am a girl, I am new I am..
...What you guys told me to talk about myself <:C
Oh ok then here is my dA: www.kikithekitty.deviantart.com
You guys look if you want to know me~
I enjoy reading these pages. c:> Once a new one comes, I rush to go and read it. Yes, I'm that much of an idiot. cx
I hesitate if I should even show my characters on this wikia, I'm worried I miught get bashed or something.
Bulletted lists are cool.
Needs to make more edits.
I cannot do straight lines to save my life.
Community content is available under
CC-BY-SA
unless otherwise noted.